Some customers either do not have a Paypal account or do not want to use one.
In order to support these customers, I pay extra to Paypal in order for them to offer a Credit/Debit card payment facility.
Although the facility is run for me by Paypal it is separate to the normal Paypal account and is simply a Credit/Debit card merchant facility.
In order to use it, shop in the normal way and go through to the checkout.
When in the checkout page select PAYPAL - yes, I know you do not want to do this 

You will then be presented with a page looks like that below: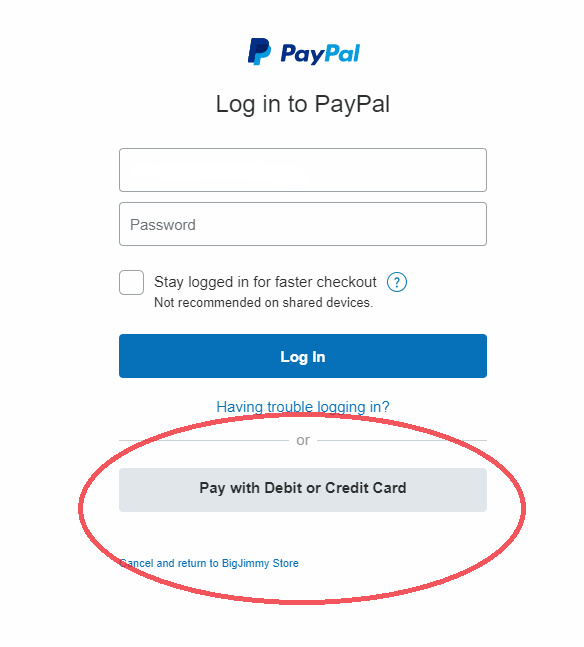 You then use the Debit/Credit card option as desired.
1. Paypal will still encourage you to create an account, you can ignore this option when offered.
2. If you do not see this screen but are taken direct to a Paypal only screen this is because you already have an account and your browser remembers it. You need to log out of Paypal and try again.
3. If this is still too much for you then, provided you have started the checkout process,  your order is recorded on the system and I can take a payment over the phone (+447535744972)